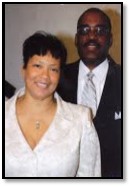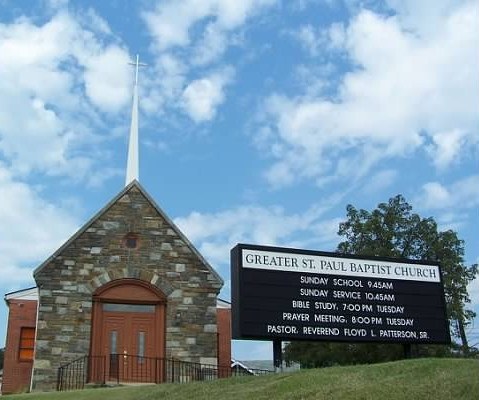 Welcome to Greater St. Paul Baptist Church!
Within the walls of Greater St. Paul is a very warm and loving congregation; a church filled with unconditional love and open arms. We are under the pastorship of Reverend Dr. Floyd L. Patterson, Sr., who's God-given vision is for GSPBC to be:

A Biblically Taught Church - II Timothy 2:15
A Praying Church - I Thessalonians 5:17
A Worshipping Church - Revelation 5:11-13
A Bible-Living Church - John 15:12
A Witnessing Church - Matthew 28:18-20

---
Thank you for visiting our website. We would love the opportunity to greet you with the love of Jesus personally as we welcome you and invite you to praise and worship our Lord and Saviour Jesus Christ with us.
Schedule of Services:
Sunday
9:45am - Have a Heart Bible Fellowship / Youth Sunday School
11:00am - Sunday Morning Worship
Tuesday
1:00pm - Afternoon Prayer Service
7:00pm - Bible Study and Prayer
Saturday
10:30am - Bible Study and Prayer
Give thanks to the Lord for He is good and His mercy endureth forever. May God's blessings shine upon you!
Celebrating 63 Years (1952 - 2015)